---
---
PARTNERS



INSTITUT FASSAHA , Apprendre l'arabe en ligne




OLCA, Office pour la Langue et la Culture d'Alsace, elsässisches Sprochàmt




CATALA.AD, Servei de política lingüística del Govern d'Andorra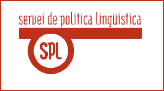 ---





Babel·lab is an independent research laboratory


specialised in cultures and languages
Babel·lab is part of GG02Echo Web2 sites Welcome to Babel·lab, Bienvenue sur Babel·lab, Willkommen auf Babel·lab, Bienvenidos en Babel·lab, benvinguts,
Привет !









GAMES



april 2010, learning center, Russian


MEMORY GAME, RUSSIAN
Learn Cyrillic alphabet thanks to our Babel·lab JavaScript Memory Game (level:confirmed beginners)




march 2010, learning center, Arabic


MEMORY GAME, ARABIC
Learn Arabic letters thanks to Babel.lab JavaScript Memory game (level:beginners, audio illustrations by cours-arabe.fr).



---
LÈXICS /




july 2010, learning center, Alsatian


COMPUTER WORDS IN ALSATIAN
French-German-Alsatian glossary of words related to informatics and the world wide web. Author: Pr. Raymond Matzen +++

---
AUDIO DEMOS /




may 2010, learning center, French


FRENCH: OCCITÀ vs ELSÄSSISCH AUDIO DEMO

- Like every country France has its lot of accents or specific words or expressions. Here: from South-West (Occità) to the North-East (Alsatian).


+++ Songs for kids and other beginners…

PLING PLONG SONG




SWEDISH


(.mp3, 78 KB)

voice: Kålle Öfferström




MISS POLLY HAD A DOLLY...


ENGLISH


(.mp3, 900 KB)

voice: Clément, Steph



POETRY/ visit gg02 echo *3 poetry label g3.gg02echo.net




Babel·lab tips,

translations, and poetry section to come soon in partnership with ж3

BABEL·LAB, bàbbling lab ?!
[l

·

l]

< this is the Catalan letter for the sound [l]

[à] this letter is called a "Swedish a", it's a neutral sound to be found between [a] and [ô]



[babble]

to talk in an excited manner. In French, "babiller". Has sometimes a pejorative meaning and can be found in most nordic languages:

bable

in Norvegian,

bàble

in Alsatian,

brabbelen

in Dutch,

babl

in Icelandic,

babbel

in Swedish...

THROUGH BABEL·LAB'S PIPES RIGHT NOW!
PRODUCTION
Initiation to Alsatian/ Iniciació a la llengua alsaciana
(at stake: Elsässisch, Celtic, Old Norse, Gothic, Vocalic triangle, German, English...)



Français d'Andorre/ French from Andorra

, book and lexicum, spanish, french

RESEARCH
Audio similarities between Catalan, Russian and Icelandic

Similaritats audio entre català, rus e islandès

BONUS

Radio Telephony Alphabet
Don't let spelling turn into chaos, learn international radiotelephony alphabet!
>> access alphabet
Coming soon...



Facts and figures

Each day dozens of languages disappear from the Earth surface, each day new languages are being invented, created... From ancient times until most futuristic codes, we try to keep an eye and an ear on the web looking for relevant resources, especially those related with dying or dead languages. The World Wide Web can be seen as a place where the current spoken languages can be preserved; a craddle where dead or forgotten languages are given a second chance, a new life. Babel·lab is meant to be one of those e-craddles/ e-graves.

Become a fan of Babel·lab on Facebook



Learning center



Early education programmes in foreign languages have been in pre-production in our labs those five latest years. A video partnership with Mr. Jones and his friend Tengu® is on the agenda. A karaoke section is also under construction in partnership with GG02 Radio.



SONGS SECTION

UNDER CONSTRUCTION (Swedish, English, Catalan, French, German, Latin, Arabic, Modern Greek, Turkish)



Songs for Kids, demo feed




Alphabets


International phonetic
Runic
Arabic numbers


Accents, Sonderzeichnen


Special characters in HTML

Els accents en català pel Professor Isi

Qui pro quo

Lost in idiomatisms or other cultural

qui pro quo

or apories? Quite normal! And you are not alone, for... So funny can be foreign languages...
Go to Qui Pro Quo section


Publications

In partnership with ж3 , also by gathering and rewriting 'babalà bl@tt contents, we will be publishing foreign languages e- or printed booklets and books.
[Latest news : Production process for two booklets has been launched | language:russian | in 's Babalà Bl@tt demo issue special El Llangardaix.